SAVE HOURS MANAGING YOUR INVENTORY
Track and monitor your inventory on real-time so you know what to reorder and when. Take charge of your business, wherever you are from any device.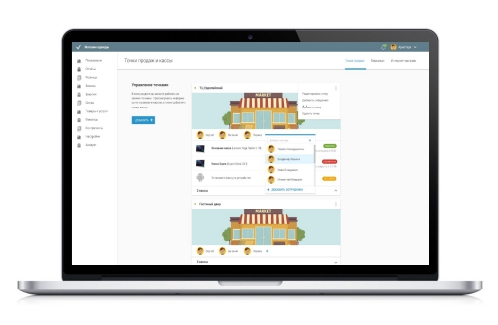 Easily manage your products
Migrate products from your old point of sale or online store by importing a CSV file. Or easily enter inventory by scanning barcodes. Save time creating multiple product variations, such as size, color and material in one easy setup.
Centralized product catalog
Manage one central product catalog and sync your products across all your channels to eliminate double data entry and reduce human errors.
Order history
View all past orders made in store and online, search by customer, product, or date.
Employee management
Track employee work hours and track sale progress.
Multi-store functionality
Transfer items from one store to another and check inventory levels. All locations will be automatically adjusted to reflect your changes.
Daily totals
View and analyze sales by staff members, location, time period, or customers.
Staff accounts
Create multiple staff accounts, each with a secure pin code. All orders and register activity is tracked by staff account. (Only for POS users).