A complete, all-in-one solution
InSales includes everything you need to set up your online store and sell online. You can build your ecommerce website, then manage and accept credit card orders. Your ecommerce website comes with a content management system (CMS) used to create web pages and blog posts. InSales includes built-in blog software. A blog is a great sales and marketing tool.



Сreate your eCommerce store
InSales makes it easy to create a beautiful, engaging shopping experience. And your store won't just look good — we've built in all the latest features and best practices for better search rankings, faster page loads and higher conversion



Increase your sales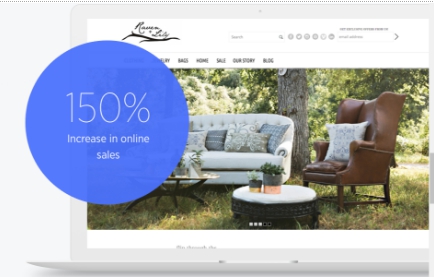 Our sites are built for better search engine rankings using search-friendly themes, optimized URLs and more. We also give you full control to customize your URLs, titles, header tags and metadata.
Motivate buyers with built-in coupons and discounting. Win new customers and reward repeat buyers using our flexible discounting tools. From a single location in your control panel, you can set up flash sales, percentage discounts, dollar-off discounts, product bundling, shipping discounts.
Sell to millions on eBay, Amazon and more.



CUSTOMER RELATIONSHIP MANAGEMENT
Manage customer groups. Create groups of customers based upon search filters like: where they're located, money spent, etc. Use this information to better understand customer behaviours or target these customers with marketing emails. Create customer accounts. You have the option to make your store public or restrict purchases to only those with accounts. The account only option is useful if you want to set up a private or wholesale ecommerce site.