InSales POS lives in the cloud!
Save your money
InSales POS is a cloud based system so it saves your money on hosting and IT support.

Never loose your data
All your data is stored on the cloud, so you never have to worry about losing data. InSales POS will deliver freedom and control to small business owners, so they can focus on their passion.

Take control of your business
Access the entire management system from any device, anywhere.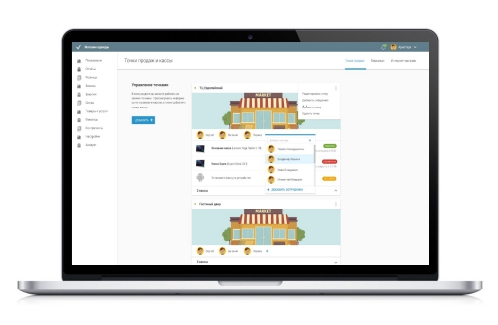 |
Checkout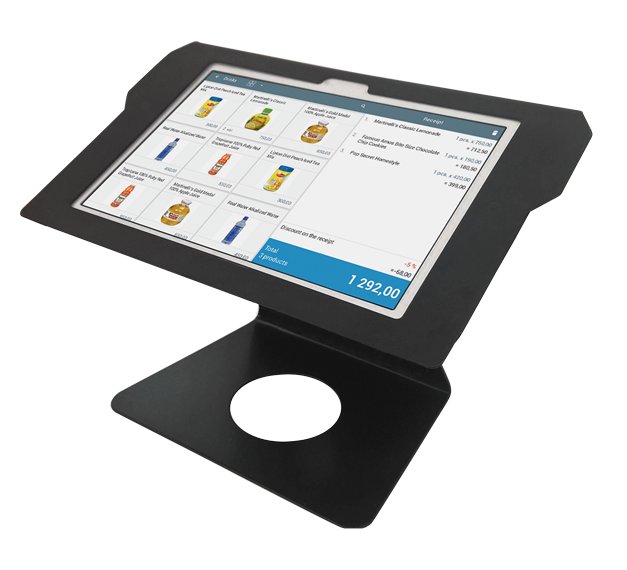 Discounts
Apply discounts by percentage or money amount on one product or full oreder.

Product and customer search
Quickly add products to the sale by typing in keywords or using a barcode scanner. Easily find customers by name or phone number.

Payment method
Accommodate your customers preferences and accept payments in cash or by card – simply select the preferred payment method when closing the bill.

Custom receipts
Customize receipts with your logo and website. Choose to email or print receipts after a sale.

Refund and returns
Refund past orders to the customers using the original payment method.
SAVE HOURS MANAGING YOUR INVENTORY
Track and monitor your inventory on real-time so you know what to reorder and when. Take charge of your business, wherever you are from any device.

Easily manage your products
Migrate products from your old point of sale or online store by importing a CSV file. Or easily enter inventory by scanning barcodes. Save time creating multiple product variations, such as size, color and material in one easy setup

Centralized product catalog
Manage one central product catalog and sync your products across all your channels to eliminate double data entry and reduce human errors.

Control your stock levels
Always have your most popular products in stock with simple order management. Email orders directly to your suppliers through InSales.

Order history
View all past orders made in store and online, search by customer, product, or date.

Multi-store functionality
Transfer items from one store to another and check inventory levels. All locations will be automatically adjusted to reflect your changes.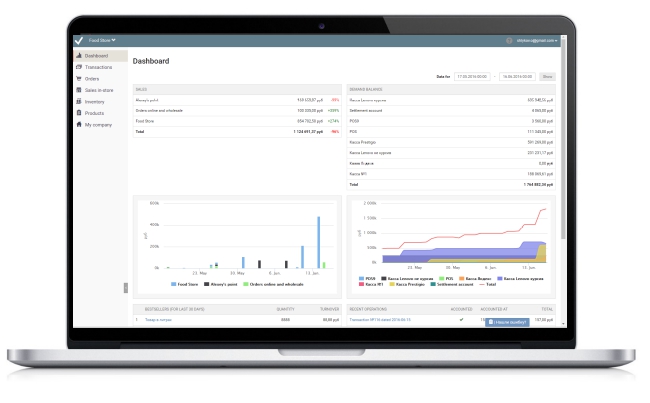 ANALYTICS & REPORTING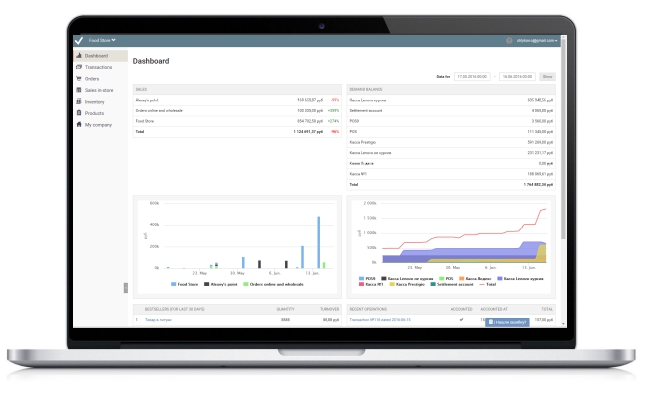 Daily totals
View and analyze sales by staff members, location, time period, or customers.

Product reports
Analyze and gain insight into your store's growth. See which products are selling — and which ones aren't.

Employee management
Track employee work hours and track sale progress.

Staff accounts
Create multiple staff accounts, each with a secure pin code. All orders and register activity is tracked by staff account. (Only for POS users).
HARDWARE
Get the hardware you need to take payments anywhere your customers are. Insales POS is compatible with a wide variety of third-party hardware accessories: receipt printer, pin pad, cash drawer, bar code scanner. Skip to HARDWARE.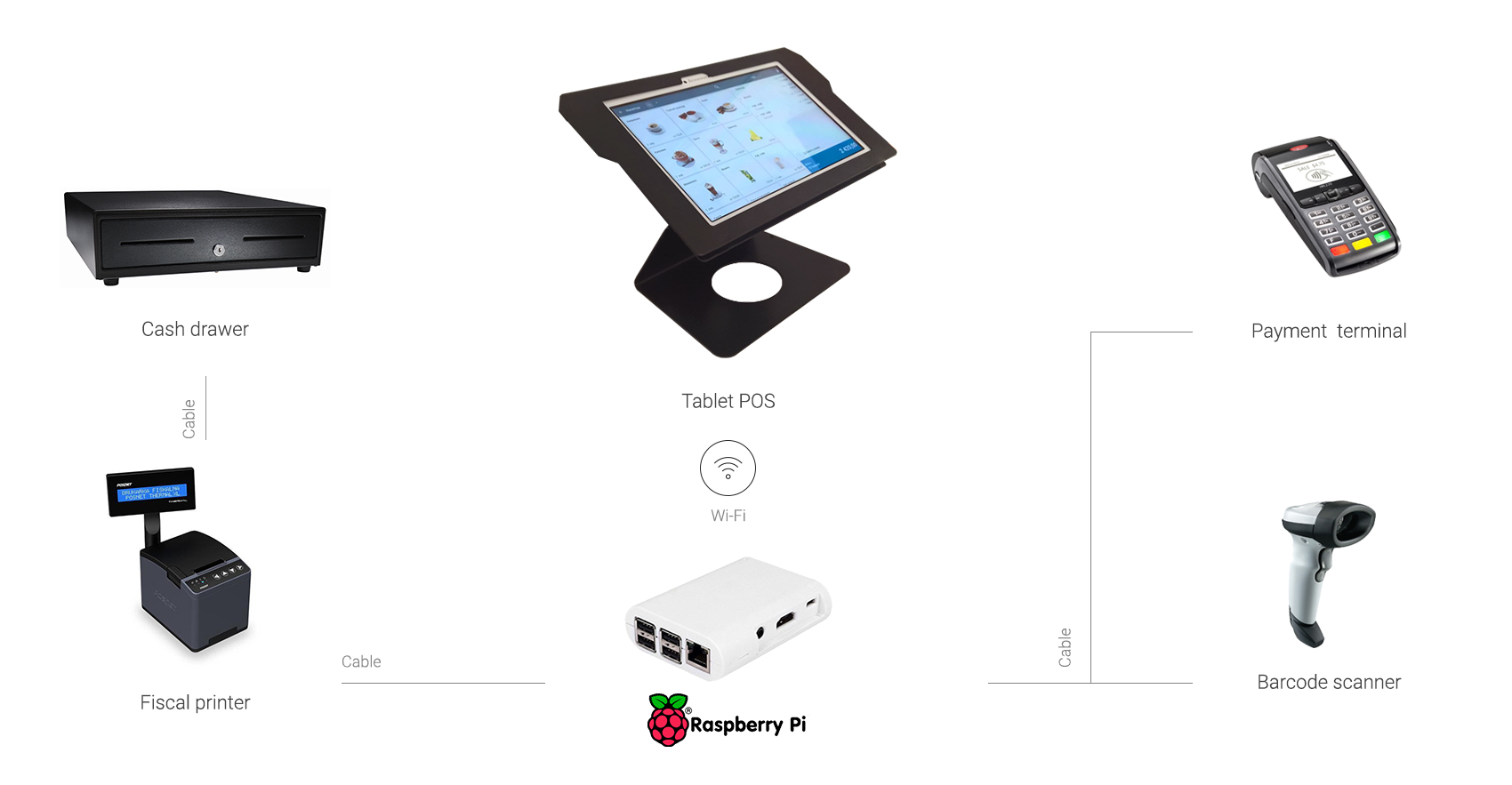 OMNICHANNEL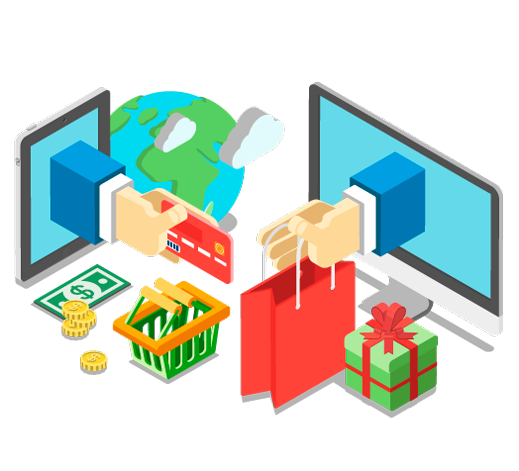 - A single solution for your online and offline store. Omnichannel refers to the seamless integration of all sales channels.
- A centralized inventory management system helps you keep track of stock across all channels of sale.
- Increase loyalty of your customers.
- Access reports that provide a view of your entire business.
- Centralized customer data allows you to deliver targeted interactions.